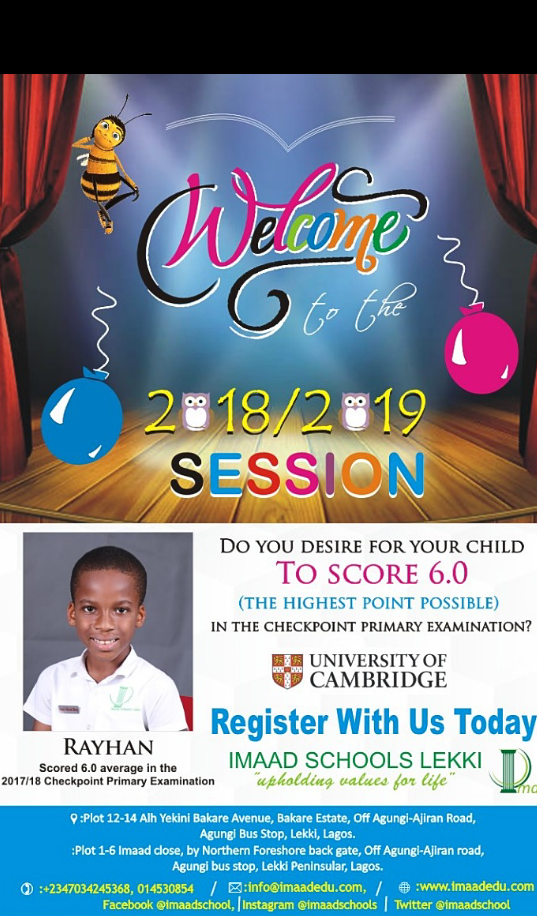 For Muslim parents, IMAAD is one of the best Muslim Schools in Lagos State, Nigeria. It is a British School. We run both British and Nigerian curricula.
In our Primary School, at the end of the primary education, the pupils are presented for the Primary Checkpoint (an assessment independently set and marked by Cambridge International Examination) and the Nigerian Common Entrance.
Our Secondary School students undergo the Checkpoint and IGCSE along with their Nigerian exams. We have standard boarding facilities. Students in the hostel go through the mandatory 5 years Hifz program.
If you truly desire academic excellence as well as Islamic moral upbringing for your kids, then, IMAAD School is the right place to be. Click for more IMAAD Schools, Lekki, Lagos.
Rayhan is one of our many students who scored a perfect score of 6.0 in the last 2017/2018 Checkpoint Primary Examination. See the picture above.