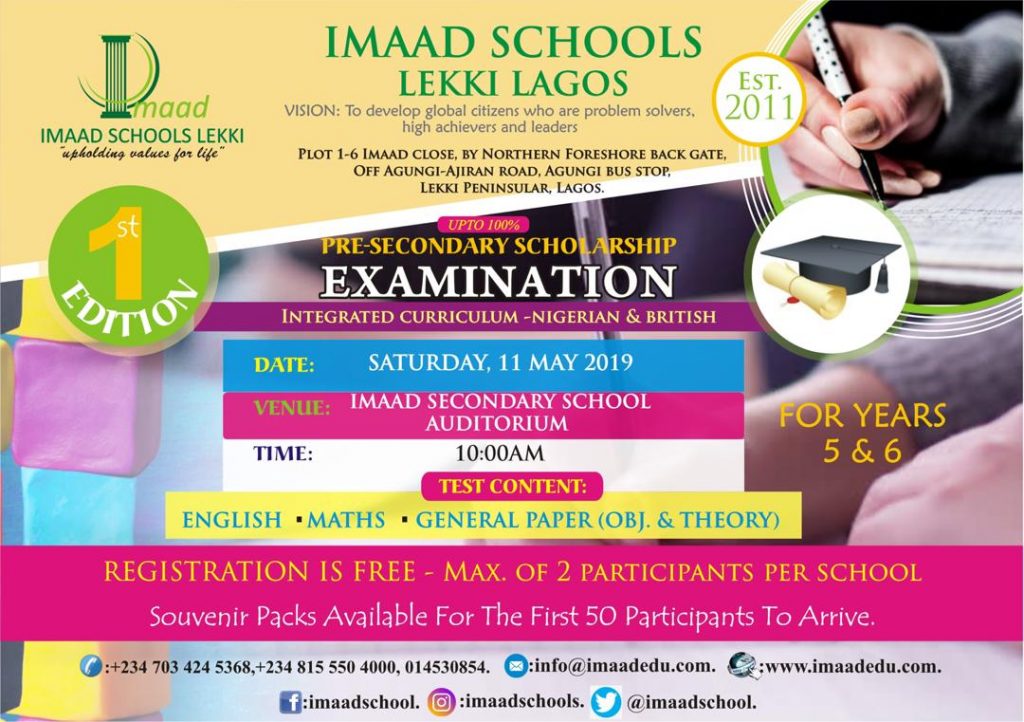 Imaad Secondary School is a faith-based international school located in the heart of Lekki peninsula, Lagos. As part of our corporate social responsibilty, we give out scholarships to outstanding pupils from Years 5 and 6 who are able to demonstrate their brilliance, critical thinking and accuracy.
The pupils are given scholarships for their secondary school education in Imaad Secondary School, Lekki where they would have opportunities and access to international teaching standards. For enquiries, contact:
+234 703 424 5368, +234 815 550 4000, 014530854, email: info@imaadedu.com
#Imaadschools… Upholding values for life!