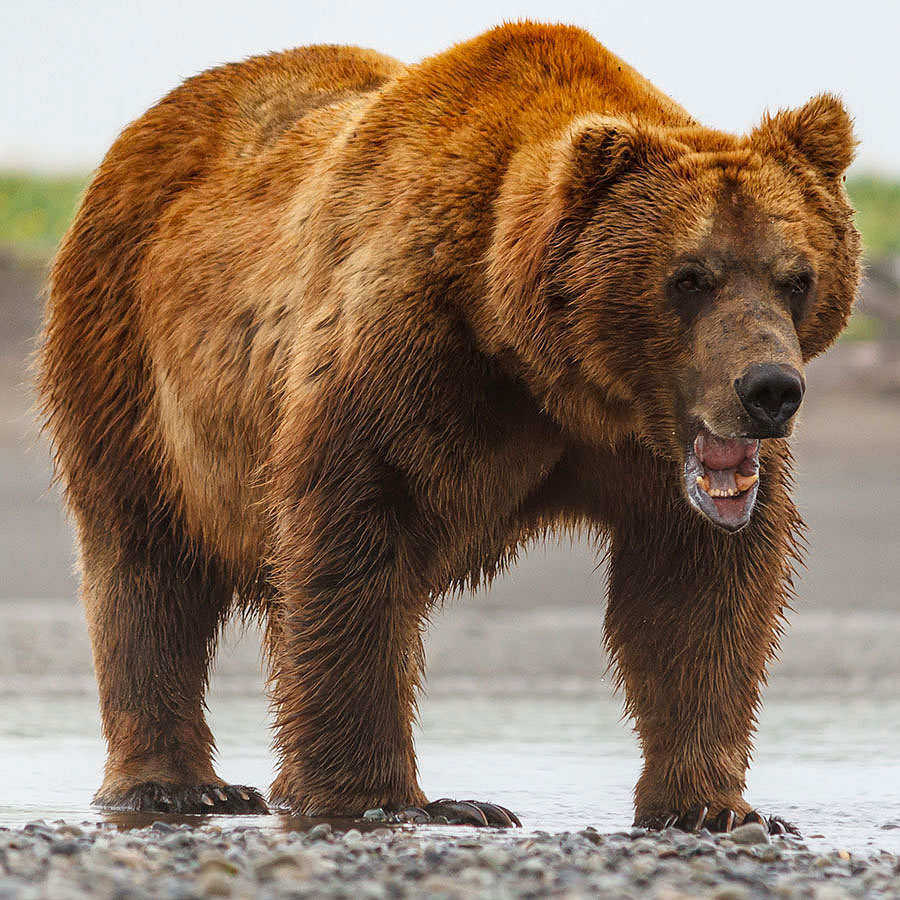 Most species of bears are omnivorous. However, polar bears are carnivorous while the giant pandas are herbivorous. 
Below is a video of a Grizzly bear eating grass.
There are eight species of bears in the world. These are as follows:
When it comes to self defence especially against apex predators like tigers and lions, bears are very brutal in attacks. This is why tigers and lions would sometimes look away when they see bears.
Below is a video of a vicious encounter between a sloth bear and a tiger. Heat and scarcity of water made the two animals meet at a common waterhole and fight erupted between them. One of the advantages bears have over tigers is that bears have better stamina. Some of them are known to fight continuously for 30 to 40 minutes. Tigers don't have that kind of stamina.
The fight went on for 15 minutes. At the end of the vicious encounter between the sloth bear and the tiger, the tiger retreated.
Below is another encounter between a sloth bear and two tigers.
Here is another encounter between the two animals.
For polar bears, they're not that lucky. They're carnivorous animals. They spend over 50% of their time hunting for food. Unfortunately again, only less than 2% of their hunts are successful. These are some of the factors that render them endangered species. Below is a video of mother polar bear desperately in need of food for her starving cub. She tried her luck on walrus without success.
Photo Credits: mission-blue.org, kormar.org, bearexpert.com, bearsinmind.org, flickr.org, rajajinationalpark.org, kidcyber.com.
Video Credits: Save Tiger, The Bamboo forest Safari Lodge, Modern TV, Sasquatch Alaska Adventure Co, National Geographic.