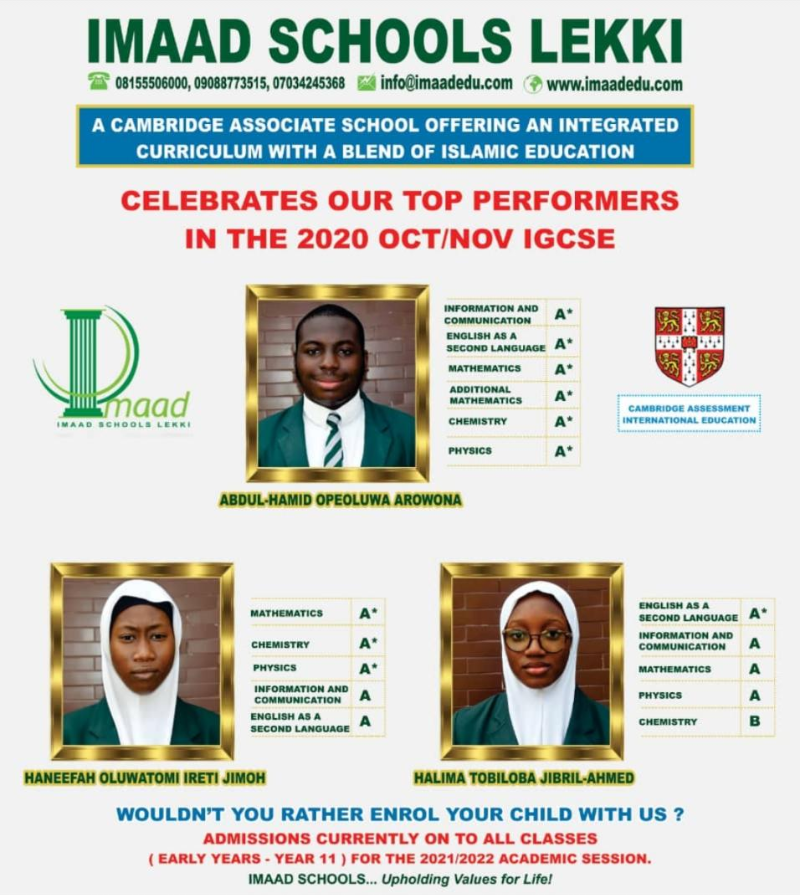 Imaad schools Lekki, one of the foremost top Muslim British International schools in Lagos produced one of the best IGCSE results throughout Nigeria for the year 2020, October/November diet, with our valedictorian AbdulHameed Arowona scoring A* parallel in all his subjects.
Meet our IGCSE Ambassadors.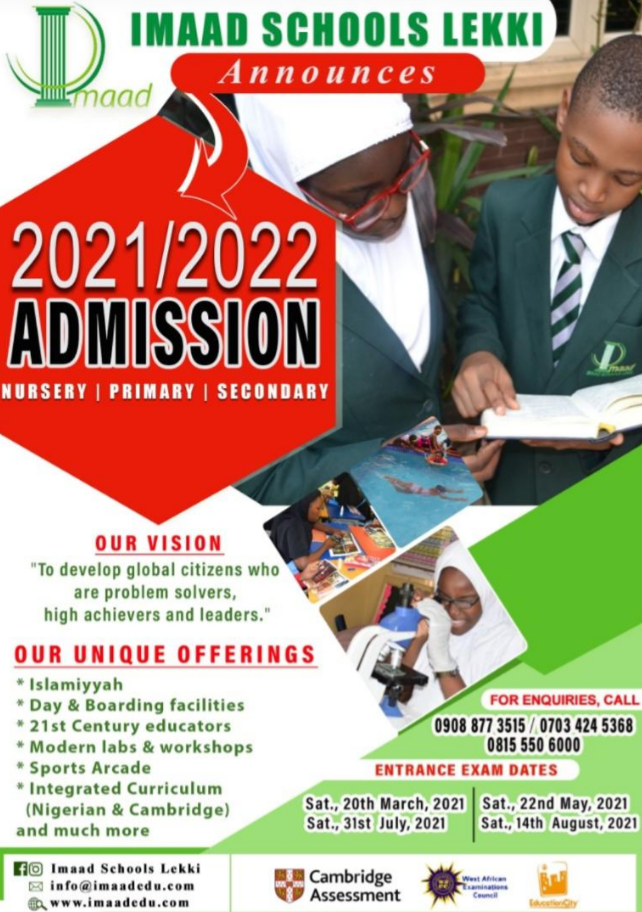 Our dear Muslim parents, what are you still waiting for? Registration is on going. Our next entrance exam into all the classes comes up Saturday 31st July, 2021. For enquiries, call +23409088773515, +23407034245368, +23408155506000.
Check here: Imaad Schools Lekki