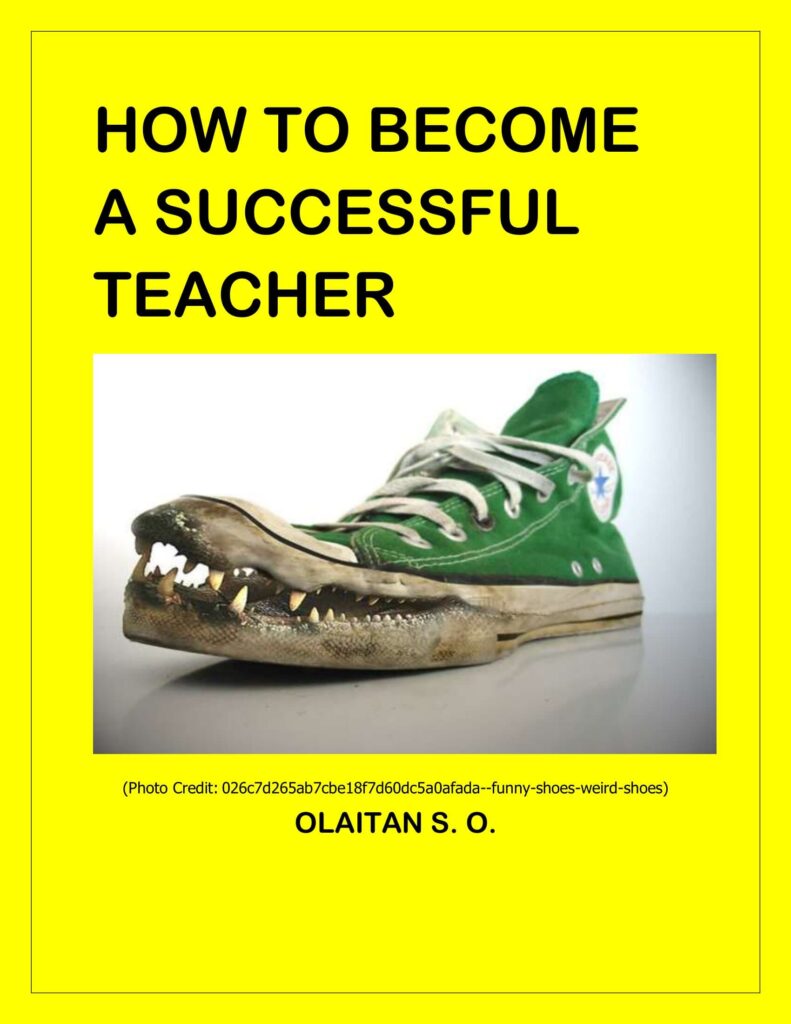 This book titled "How to Become a Successful Teacher" discusses the following:
– Mastery of your subject as a teacher
– Your hygiene and appearance as a teacher
– Your lesson delivery
– Things we should not engage in as teachers
– Records in schools
– Interviews for teaching jobs
– How to survive economically as a teacher especially from developing countries
– Witch-hunt in schools
– Job security in schools: Nigeria as a case study
– Anger management
– A piece of advice for school owners/administrators
– How to register for IGCSE certification
– Contributions of governance to education

The contents are very rich. This book is very important for teachers, student-teachers, aspiring teachers and school administrators. The book is also important for professionals in other fields, parents and job seekers as they would learn some things relating to them.
Remember, no matter how long you live on the surface of the Earth, you will never be able to make all the mistakes in life for you to learn from your mistakes. It's not possible. You have to learn from the mistakes of others too. You have to learn from the experience of others as well.
The book is now available on okadabooks.com. Check here: How to Become a Successful Teacher
The book is also available on Amazon. Check here: Successful Teacher at Amazon