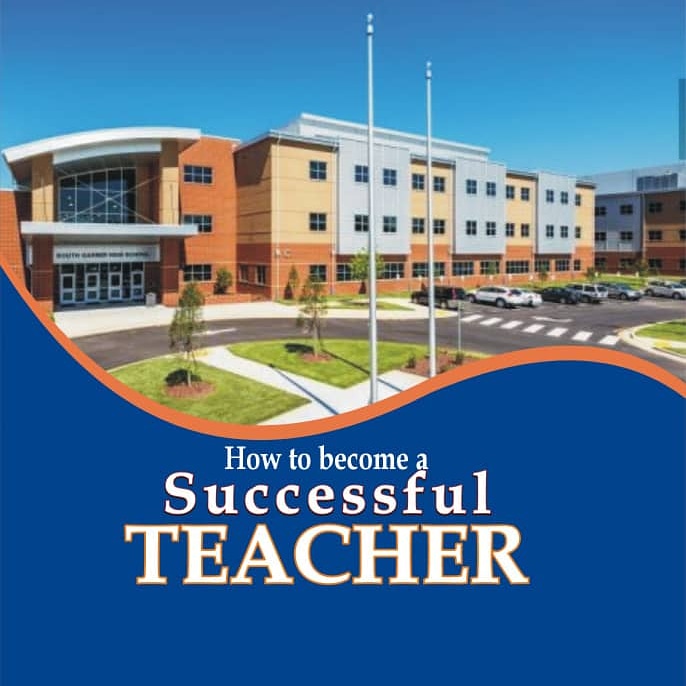 A NEW BOOK FOR ALL TEACHERS, STUDENT TEACHERS, ASPIRING TEACHERS AND SCHOOL ADMINISTRATORS TITLED "HOW TO BECOME A SUCCESSFUL TEACHER – by Olaitan" IS OUT.
If you're a teacher, student teacher, aspiring teacher or school administrator and you haven't read this book, then, you still have a long way to go as far as teaching profession is concerned!
Remember, no matter how long you live on the surface of the Earth, you will never be able to make all the mistakes in life for you to learn from your mistakes. It is not possible. You have to learn from the mistakes of others too. You have to learn from the experience of others.
The author is a seasoned teacher who has taught in several different international schools. He has taught in many British Schools in Nigeria. He has taught many International students from US, UK, Canada, Middle East, etc. Some of the schools in which the author has taught in Nigeria include:
-Ne w Hall International School, Lekki
– Bellina College, Akoka
– Chrisland School
– Crescent Schools, Victoria Island
– Ansar-ud-deen College Isolo
– Imaad Schools Lekki
– Alfurqan International School
-Etc.
The author has all his life teaching experience compiled in the book. Some of the contents of the book include:
– Your Hygiene/Appearance as a Teacher
– Mastery of your Subject
– Anger Management
– How to Prepare Students for External Exams
– How to Handle Witch-hunt from your Boss
– How to get IGCSE Certification
– Teacher-Students Relationship
– Suicidal Acts Teachers Commit
– How to Build a House and Buy a Car with Your Peanut Salary as a Teacher
– Colour Codes in Dressing
– How to Teach Your Students Effectively
-Why You Should Not Abuse the Power/ Position of Authority Entrusted with You
-Statutory Records You Should Keep as a Teacher
– How to Pass Interviews in Modern Schools
– Job Security in Schools
– Should You Stay in Public or Private School?
– Important Advice for School Owners
– Etc.
The book is out. Along with the book, training is also available for teachers.
For enquiry, schools and individuals can contact the author through: 08033487161,. 08177093682. or osospecial2015@yahoo.com