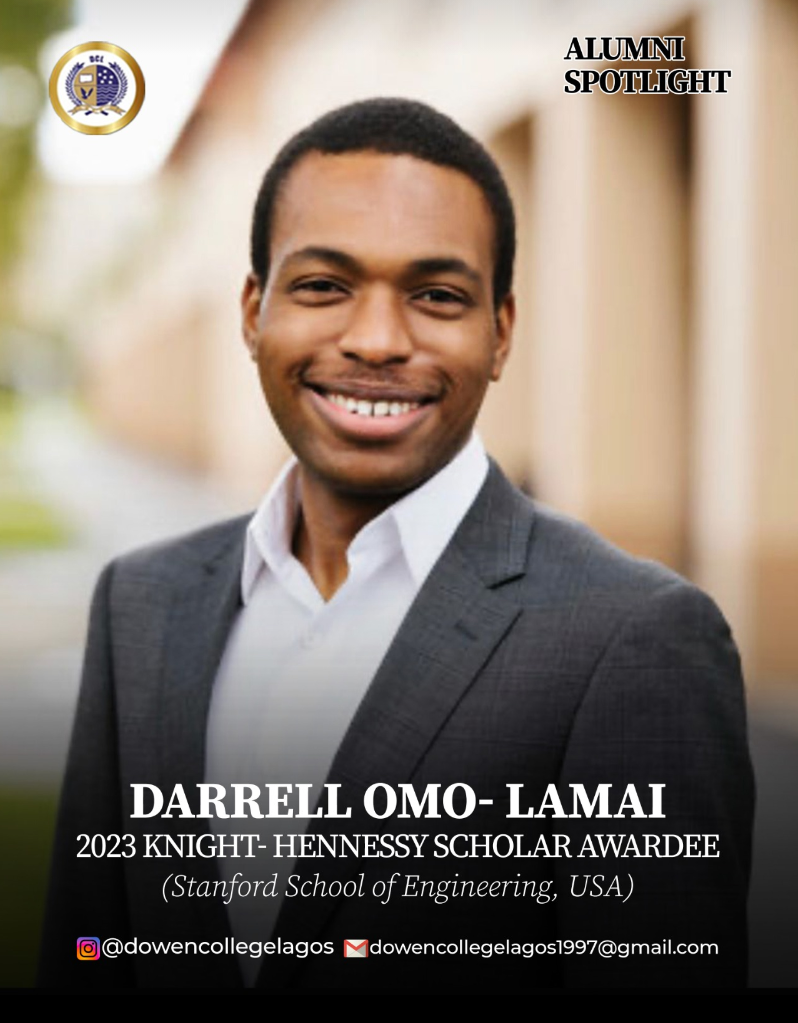 Emake Omo-Lamai finished from Dowen College Lagos in 2018. He scored 9 A1s at WASSCE 2018. He also scored 6 A*s and 1 A at IGCSE examination 2018. He was awarded Global Scholarship by Drexel University, USA that year.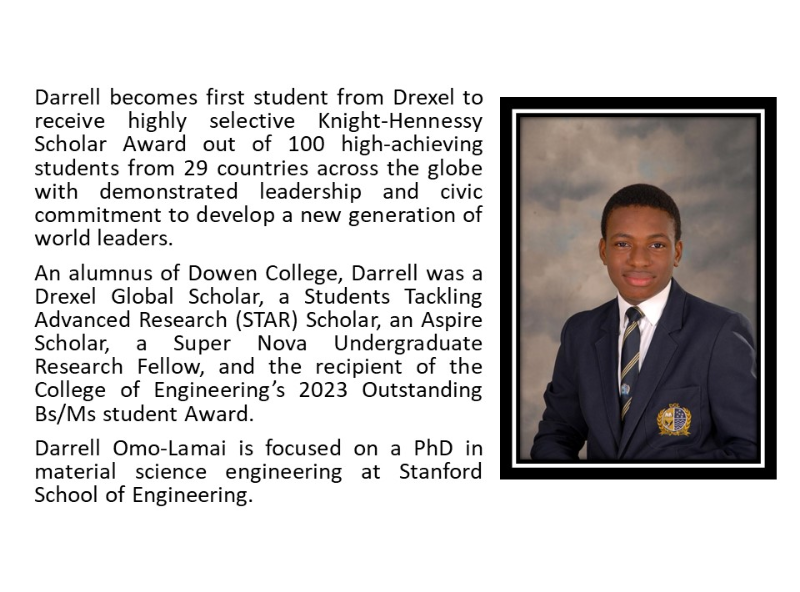 Now, Emake Omo-Lamai becomes first student from Drexel University, USA, to receive highly selective Knight-Hennessy Scholar Award out of 100 high-achieving students from 29 countries across the globe.
He is focused on a PhD in Material Science Engineering at Stanford School of Engineering.