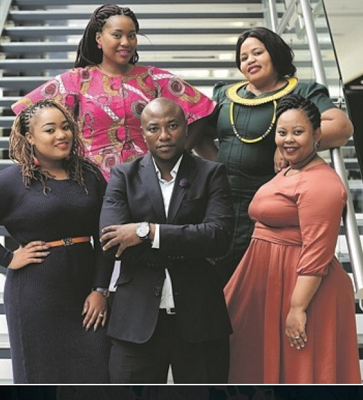 A prominent real estate developer, Musa Mseleku from South Africa, is married to four wives:
Busisiwe MaCele(1st wife) – right on the back row (from the first picture above),
Nokukhanya MaYeni(2nd wife)- right on the front row,
Thobile Makhumalo(3rd wife)- left on the front row, and
Mbali MaNgwabe(fourth wife) – left on the back row. The 48-year-old man (born 1975) and his wives have 10 children together. (As at 2017)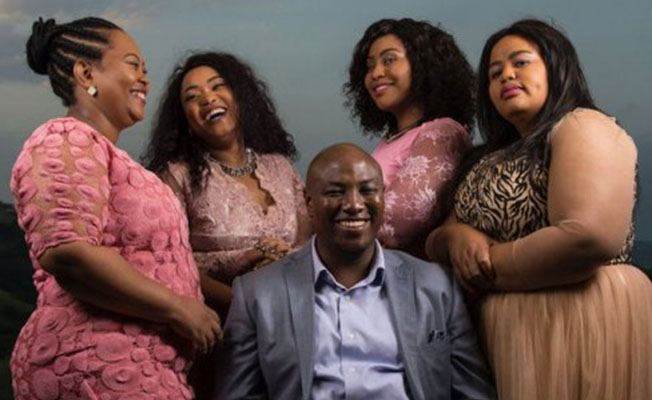 Each of the wives has her own house, vehicles and other necessary things. The four wives all appear to get along well. The man encouraged men to emulate him.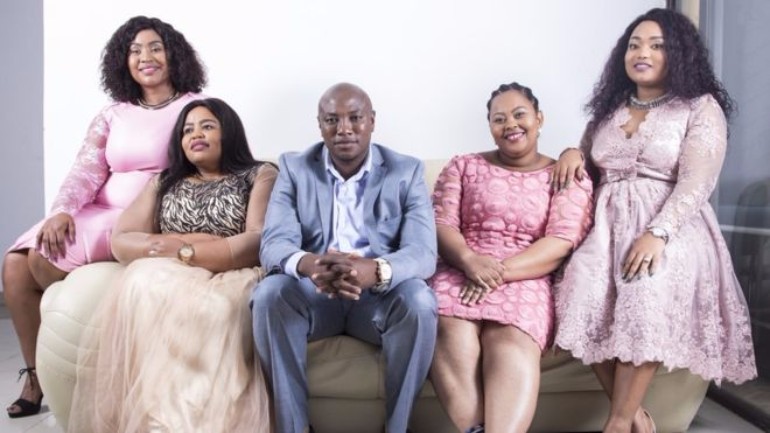 About the marriage, the 3rd wife, Thobile Makhumalo said: "I knew what I was getting into and didn't have a problem with it. I also come from a polygamous family,". She also added that the other wives are like sisters to her and they all rely on each other for advice and help.