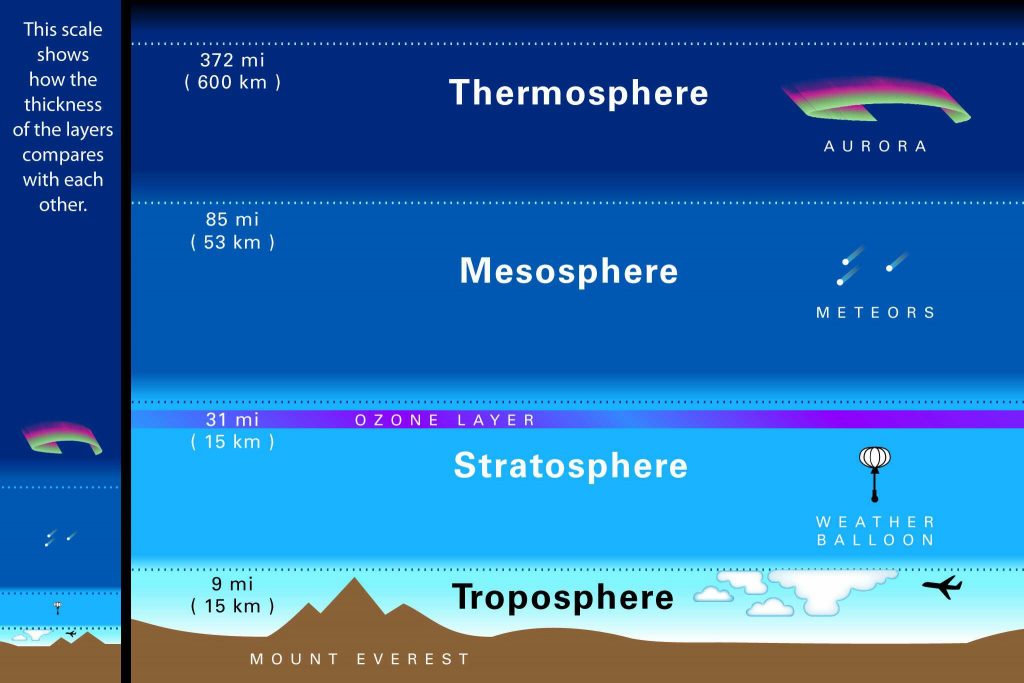 Our atmosphere is basically divided into four layers namely: Troposphere, Stratosphere, Mesosphere and Thermosphere.
Troposphere: This layer of the atmosphere spreads from the Earth's surface to about 15km in the sky. It is associated with all meteorological activities like rainfall, snowfall, etc. Virtually all human activities are localised within the Troposphere. It contains about 80% of the atmosphere. Temperature decreases with height.
Stratosphere: This layer of the atmosphere overlies Troposphere and extends from about 15km to about 50km above the Earth's surface. It contains thermally and chemically differentiated layers. One of its layers is Ozonosphere(Ozone layer). Ozone Layer protects us from the harmful effects of Ultra-Violet radiation from the Sun. Here temperature increases with height.
Mesosphere: This layer overlies Stratosphere. It extends from about 50km to about 80km.
Thermosphere: This layer overlies Mesophere. It extends from about 80km to over 500km. Temperature also increases with height. Pressure is very low here as well as density of molecules. Upper Mesosphere with the entire Thermosphere are also called Ionosphere.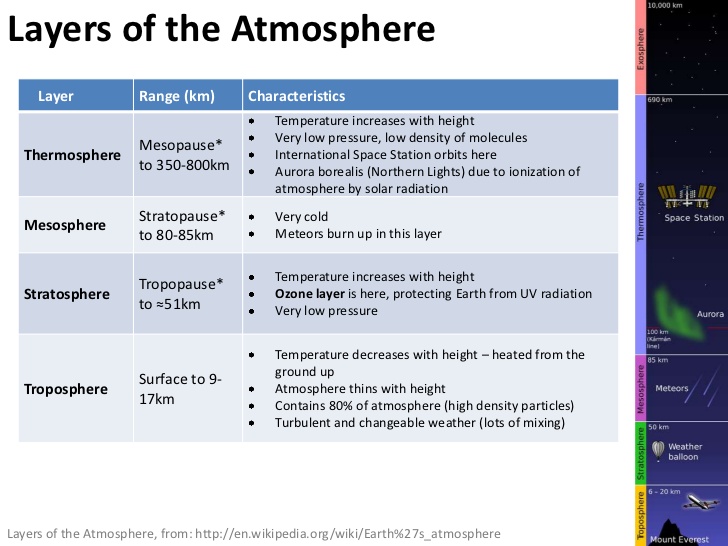 (Photo Credits: www.sanelijomiddle.us)
(Photo Credits: www.driverlayer.com)