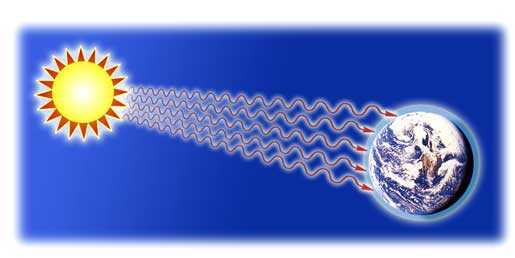 The Sun is very important for our survival, both the plants and the animals. The Sun provides us with Visible Light with which we see. We use heat from the Sun to dry our clothes, warm our homes, etc. The benefits of the Sun to us as human beings are far more that these. A lot of benefits we get from the Sun through Electromagnetic waves which emanate from it and from the Space.
Electromagnetic waves emanate from the Sun and from the Space. The waves are Radio Waves, Microwaves, Infrared Waves, Visible Light, Ultra-Violet Waves, X-Rays and Gamma Rays. The waves do not require material medium for their propagation. They travel through the vacuum in space to reach the Earth. They all travel with the same speed of light (300000000 m/s).
With Radio Waves and Microwaves, we have our radios, televisions, GSM and all Information and Communication Technologies (ICT) in place. With Infrared Rays, we dry out clothes, homes and environments. Infrared Rays are also used for communications signals, including TV remote controls and optical fibre communications. With Visible light, we can see.
With the knowledge of X-Rays and Gamma Rays, they are synthetically produced. We use synthetically produced X-Rays as scanners e.g to detect concealed weapons in luggage at airports, to detect fractured bones in human body. Hard X-Rays are also used for the treatment of cancer. Gamma Rays are used in Medical fields to sterilize medical supplies like surgical equipment, drugs, food, bandages, etc. Gamma Rays are also used to treat cancers and tumours. Though, some of the waves/rays are synthetically used in technologies.
Let's imagine our world without, say Radio Waves! So, the benefits of the Sun to us cannot be overemphasised.
(Photo Credits: www.johnsonwindowfilms.com)